Because quality is important
"Quality is the core of the company"
OMCAR Inox has been pursuing the culture of modern business for years, focusing on identifying the most appropriate technologies, human resources and means to achieve the goals of maximum Customer satisfaction and profit optimization, according to the guiding principles of the "lean" philosophy:
- Improvement involving all levels of the organization
- Definition of the value from the point of view of the final Customer
- Optimization of company resources by privileging activities that add value from the Customer's point of view
- Identification and analysis of business processes to identify critical issues, highlight waste and bring out possible opportunities for improvement
The Company daily strengthens its position in the market by supplying top quality products and services, and actively explores both the national and international markets in search of new possible commercial developments.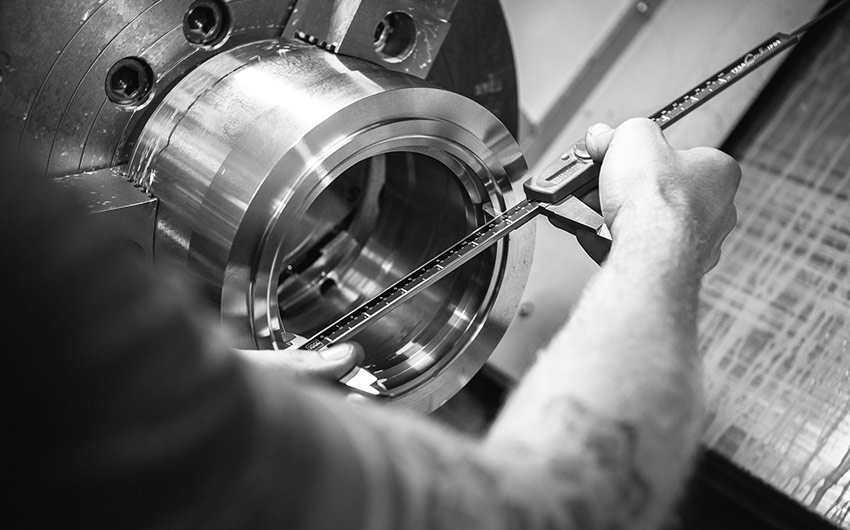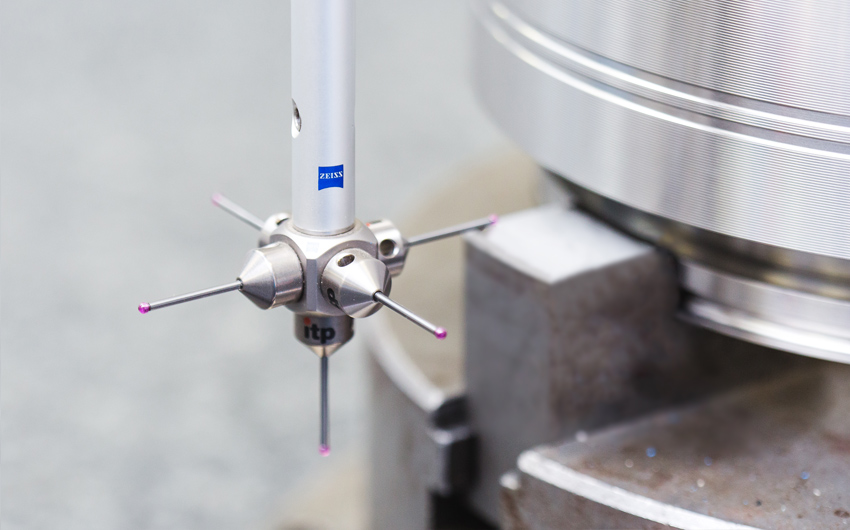 Structure and equipment
OMCAR Inox, complying with national standards, adopts advanced production means and equipment and a computerized monitoring system.
In fact the company owns several automatic saws, lathes and CNC work centers, a Zeiss 3D measuring machine (CMM) and machine-edge measuring instruments, able to satisfy even the most demanding Customers.
From 2019 it also relies on Mecmatica for the 360° management of its production cycle: the Metronomo software manages the procurement of resources (MRP), allowing to constantly keep under control the real situation of the storage depots of raw materials, finished and semi-finished products and tools; plans the orders and monitors their progress; collects production data and transforms them into statistics and information evaluated later by our analysts.
The "QMS"

OMCAR Inox's management has adopted an ISO 9001 certified Quality Management System, in compliance with the requirements of the UNI EN ISO 9001, which includes:
- Computerized staff management (registry, training, requirements, job description, etc.)
- Computerized documents and protocols management (internal and external)
- Computerized company schedule management
- Treatment of Non-Compliances and Complaints
- Preparation and filing of procedures and/or operating instructions
In order to achieve the primary objective of correctly interpreting the requests, honoring the contractual commitments undertaken, satisfying the needs and expectations of the Customers, the management periodically checks and redefines the strategic objectives for quality.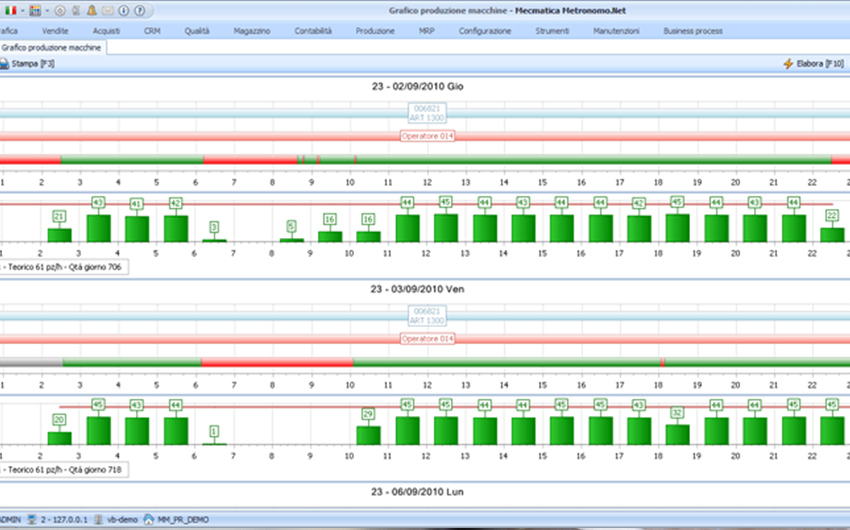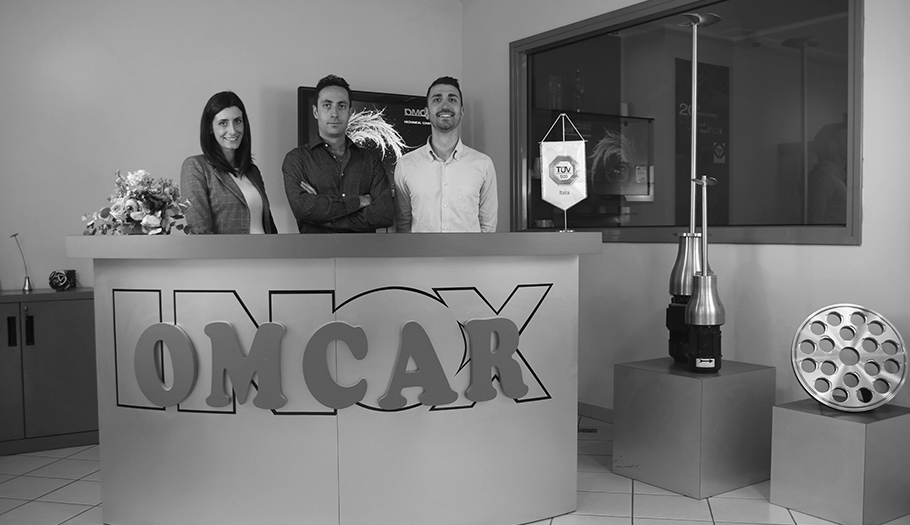 Our goal
OMCAR Inox is a company that continuously renews itself to feel in step with the times, while remaining tied to a thirty-year tradition of prestige and professionalism. The research for service, quality and technology place the Customer's needs at the center of all our projects.
Quality, reliability and a good quality/price ratio have allowed the expansion of its Customer base at European level, also including many large companies of international renown.
The current goal that OMCAR Inox pursues is to further enrich its turnover by expanding the Customer portfolio and moving towards its own line of products dedicated to the textile market, but not only...